12 Best Procreate Alternatives for Mac in 2021
Procreate alternatives for Mac: If you're an artist, Procreate is essential. Procreate is one of the most popular sketching and drawing programs. It is not difficult to use, but a few things can be frustrating for some artists.
It is an iPad-only application, so it can't use it on other devices. Similarly, you can't use the app even if you have a Mac.
Applications Creative apps such as Procreate offer either a free version of the app or a trial period. Procreate does not provide any of these. You must purchase the full version to use the app. 
In short, Procreate is a costly app, and you can't use it without purchasing the app.
As a result, Artists have no way to find Procreate Alternatives for Mac. However, we have made a list of Procreate alternatives on Mac to help you.
Here are the 12 Best Procreate Alternatives For Mac
1. Adobe Illustrator
Adobe Illustrator is the most popular vector and graphic design program and most used app. Everyone loves Illustrator, from professionals to beginners. Suppose it is one of the best Procreate Alternatives for Mac.
Generally, Illustrator offers a wide range of colors and gradients, fonts, design tools, and many other features. In my view, the software may seem a little confusing to a novice. But, it will become easier once you explore the features.
2. Krita: best Procreate Alternatives for Mac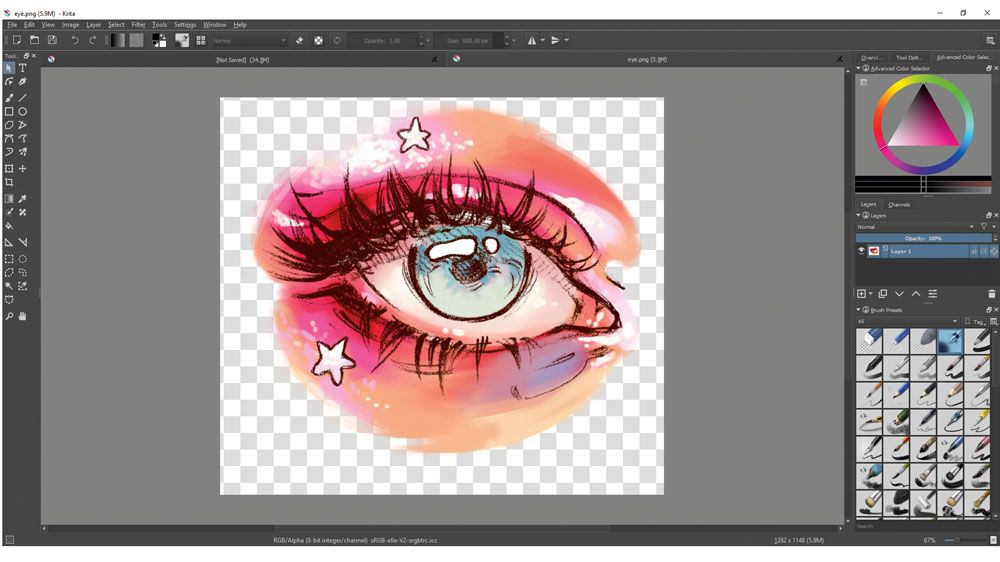 Another alternative of Procreate that is very popular among users is Krita. This professional design application will allow you to bring your ideas to life. This software is unique and packed with features. 
However, there are many tools to use, including brushes and design tools. You can also create custom shapes according to your requirements. It is an excellent design app that both professionals and amateurs can use.
3. Adobe Photoshop
Adobe Photoshop is a software program that doesn't need an introduction. This unique software is available to everyone, regardless of whether you are an artist or not. 
In Photoshop, you can create layouts and edit images. Millions around the globe use this software. However, this application can help you transform your thoughts into art. 
Besides, it offers a wide range of design tools, including brushes, paints, and erasers. Photoshop is expensive but worth it to be a Procreate Alternatives for Mac.
4. MediBang paint
Similarly, MediBang Paint is great for comic creation. It is one of the most creative apps you'll find. The best part about this app is it's free and can run on both Mac and PC. 
Medibang is best for digital painting and comic book creation. It is a free program that has many functions. Also, you can create any design you like. 
Besides, it offers a large selection of colors and brushes. It also features a layer function, just like other apps. It makes it simple to manage comic pages.
5. Fresco
Our number 5 Procreate Alternatives for Mac is Fresco, and it is also an Adobe product. Hence, we expect excellent performance and lots of features. You can express your creativity with digital drawing and painting tools. 
Moreover, you can try it free of charge and decide if you want the premium version. Although, it has everything you need, including watercolors, oils, brushes, and design tools. Besides, Fresco allows you to design with text and different font styles.
6. Vectornator
Vectornator is one of the most intuitive design tools available in the market. You can design almost anything with it. Generally, this app allows you to create sophisticated illustrations and expressive lettering. 
Significantly, the Vetornator app is quick and has many features. However, this professional design program is ideal for creating vector paintings. You can also edit and convert PDF files to other formats.
7. Painter
Similarly, Painter is a powerful program that allows you to create stunning designs and paintings quickly. This software is perfect for beginners as well as professionals. 
Generally, you will find a wide range of digital art brushes, photo tools, textures, and all the other necessary features to create stunning art. You can also adjust textures and meetings as you wish. Also, you can try the free version before you buy it.
8. Rebelle 4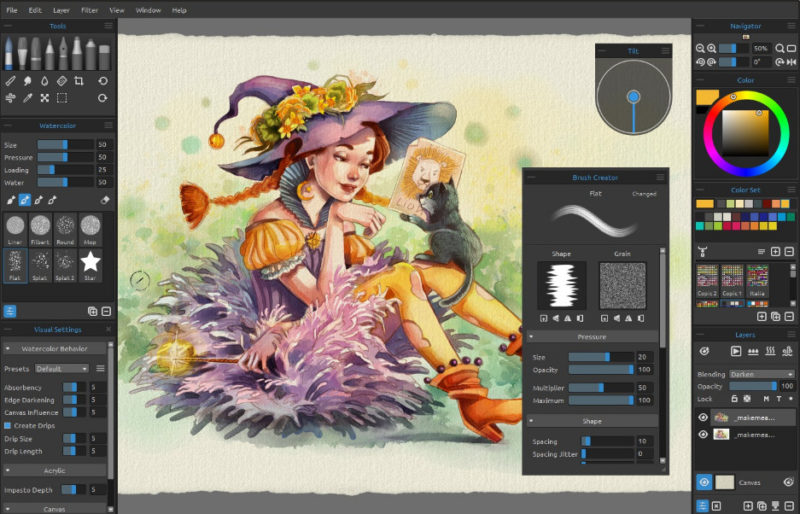 Rebelle 4 is the best Procreate Alternatives for Mac, and it is perfect for oil paints and watercolors. It is one of the most popular drawing apps. This app is highly rated by users for its outstanding performance. 
There is no doubt that Rebelle 4 app is a winner in this segment. However, you can create realistic paintings with oil paints and watercolors. Besides, you can also use color matching and wet diffusion to create natural images. 
In short, Rebelle is for those who wish to master or improve their artistic skills.
9. Sketchbook
Sketchbook allows you to draw like never before. This Procreate alternative is like using natural paper. Sketchbook behaves the same way as its physical counterparts. 
Generally, Sketchbook is a drawing app that has a clean interface. Along with you can keep your palettes and tools hidden until you need them. 
However, this app is ideal for those who love to draw. The application will help you improve your drawing skills.
10. ArtRage 5
ArtRage 5 is another famous Procreate alternatives for Mac. It has many unique features, making it one of the most popular digital painting apps on the market. Mainly, it allows you to use digital editing tools to create perfect art. 
Thanks to the large selection of colors, textures, and paints, you can create art with ease and enjoyment. Of course, it is not a professional program, but it is effortless to use. 
Similarly, this application allows you to create realistic paintings like no other.
11. Tayasui sketches
Tayasui sketches are a great choice if you are looking for software to create simple designs and sketches. Similarly, you can use this app to draw and create illustrations. Perhaps, it is one of the best Procreate alternatives due to its many features. 
However, you can create any art you want with the large selection of brushes, paints, and erasers available. It is simple but stands out from other applications.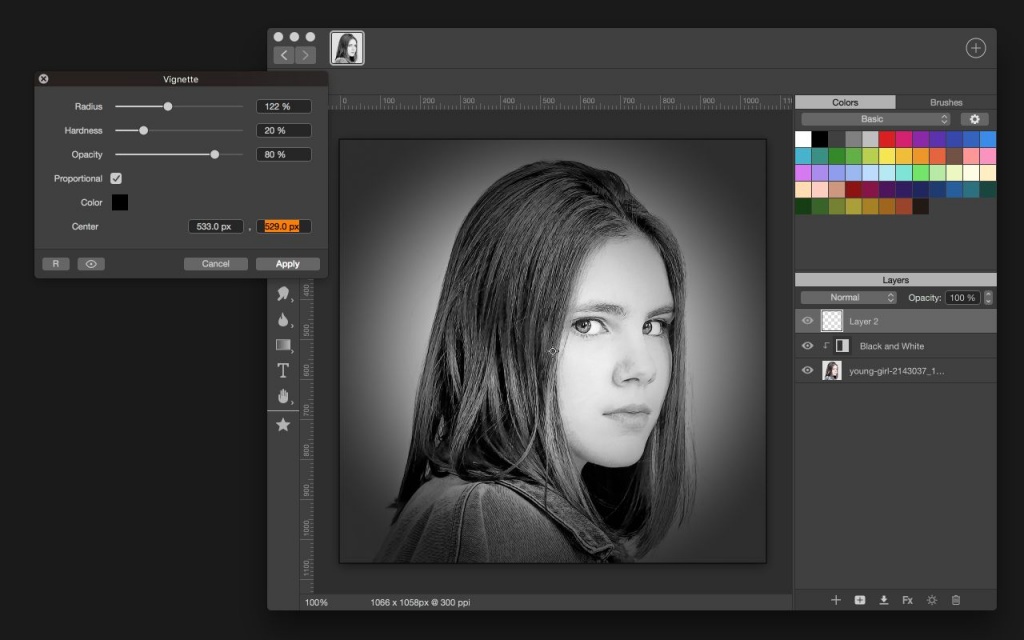 This app is the successor of the popular ArtStudio application. Artstudio Pro is an advanced painting and photo editing application. However, the company redesigned it to provide better features and an improved user experience. 
By the way, using this latest technology, you can create unique works of art. It allows you to import assets from the most widely used formats, in addition to hundreds of other assets. Moreover, you can instantly access millions of brushes, fonts, patterns, fonts, and color swatches by doing this.
On the other hand, Procreate doesn't have all the apps you need to create stunning art. You can pick any app that suits your needs to unleash your inner artist.
Frequently Asked Questions about Procreate alternatives for Mac.
What are the best Procreate alternatives for Mac?
Adobe Photoshop, MediBang paint Pro and Adobe Illustrator are the best Procreate alternatives for Mac.
Can Procreate be used on Mac?
Procreate is iPad-compatible software. It does not work with macOS.
What is the best alternative to Procreate on Mac?
MediBang Paint Pro is a macOS-compatible free alternative to Procreate.
Are Tayasui's sketches a good selection?
Tayasui Sketches excels at sketching. The app has many excellent features that make it suitable for professional and amateur artists.